Our new interactive map lets you easily find information on all of Yukon's approved and recommended regional plans. You can scroll and click on regions to learn about them, or you can zoom in to view their Land Management Units (LMUs). If you click on these, a pop-up will provide you with a picture and general information. From there you can view current (to 2020) cumulative disturbance information or click through to a page with much more information about the LMU (Peel and Dawson regions only at this point).
See for yourself, by clicking "Maps" in our menu bar above, then "Interactive Map", OR you can click the button below.
This app helps anyone interested in Yukon's regional plans, including project proponents or assessors who need information about the planning context for a project.
Please give us feedback at ylupc@planyukon.ca and use the subject line "interactive map feedback".
The starting map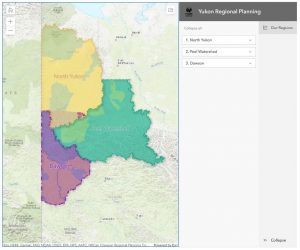 Regional information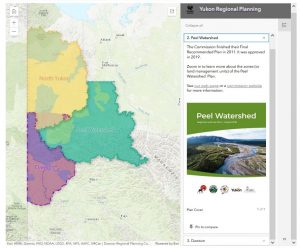 LMU Information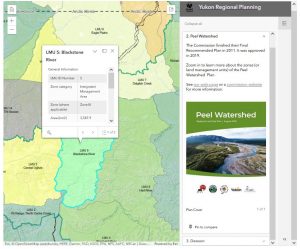 Disturbance information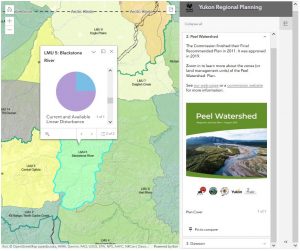 LMU Details