The Peel Watershed Regional Land Use Plan was produced by the Peel Watershed Planning Commission. The Plan was approved in 2019 by:
Tr'ondëk Hwëch'in First Nation,
First Nation of Na-Cho Nyäk Dun,
Vuntut Gwitchin First Nation,
Gwich'in Tribal Council, and
Yukon Government.
These five governments have established the Peel Plan Implementation Committee (PPIC). There is no longer a Commission in place. To see what has been done with the Plan, see our progress report!
YLUPC has been providing opinions as to whether or not proposed projects in the region are consistent with the Final Recommended Plan since the Peel Watershed Planning Commission is no longer in place. For more information on consistency opinions in the Peel Watershed region click here.
80% of the region is made up of conservation areas, including Special Management Areas and Wilderness Areas.
20% of the region is Integrated Management Areas. A new set of standard terms and conditions for projects have been developed and are available here.
Map 01 - Regional Overview
Map 03 - Subsistence Harvesting
Map 04 - Heritage and Cultural Resources
Map 05 - Access and Transportation
Map 06 - Existing Tourism and Recreation Features
Map 07 - Trapping and Outfitter Concessions
Map 08 - Oil and Gas Potential and Resource Interests
Map 09 - Simplified Bedrock Geology and Ecodistricts
Map 10 - Simplified Surficial Geology and Ecodistricts
Map 11 - Mineral Potential and Resource Interests Wernecke Breccias: Copper, Gold and Uranium Potential
Map 12 - Mineral Potential Carbonate Hosted (MVT) Zinc Lead Potential
Map 13 - Mineral Potential Coal Potential
Map 14 - Mineral Potential Crest Iron Deposit and Iron Potential
Map 15 - General Mineral Potential
Map 16 - Snow Depth Patterns and 3rd Order Watersheds
Map 17 - Areas of Previous Conservation Interest
Map 18 - Existing Land Use Impacts
Map 02: Habitats - Ecological Land Classification
Map 03: Regional Ecosystems - Ecoregions and Ecodistricts
Map 04: Glacial Extents and Ecoregions
Map 05: Fish Spawning, Occupancy and Traditional Use
Map 06: Fish Summer Habitat Distribution
Map 07: Fish High Quality Habitats
Map 08: Porcupine Caribou Herd Range and Concentration of Locations (1985 2005)
Map 09: Porcupine Caribou Herd Winter Habitat Suitability
Map 10: Boreal Caribou Herd Range and Locations (Winters 2003 2005)
Map 11: Boreal Caribou Herd Winter Habitat Suitability
Map 12: Hart River Caribou Herd Range, Locations and Key Areas
Map 13: Hart River Caribou Herd Winter Habitat Suitability
Map 14: Bonnet Plume Caribou Herd Range, Locatins and Key Areas
Map 15: Bonnet Plume Caribou Herd Winter Habitat Suitability
Map 16: Moose Locations and Key Areas
Map 17: Moose Late Winter Habitat Suitability
Map 18: Dall's Sheep Key Areas and Local Knowledge
Map 19: Dall's Sheep Winter Habitat Suitability and Winter Key Areas
Map 20: Grizzly Bear Habitat Suitability and Key Areas
Map 21: Marten Winter Habitat Suitability
Map 22: Peregrine Falcon Nesting and Foraging Habitat
Map 23: Waterbirds Key Areas and Traditional Knowledge
Map 24: Waterbirds Habitat Suitability
Map 25: Breeding Birds Species Richness
Map 26: Birds of Conservation Concern Distribution
Map 27: Plants Rare and Endemic Species
Map 29: Subsistence Harvesting
Map 31: Fire History by Decade (1957 - 2006)
Group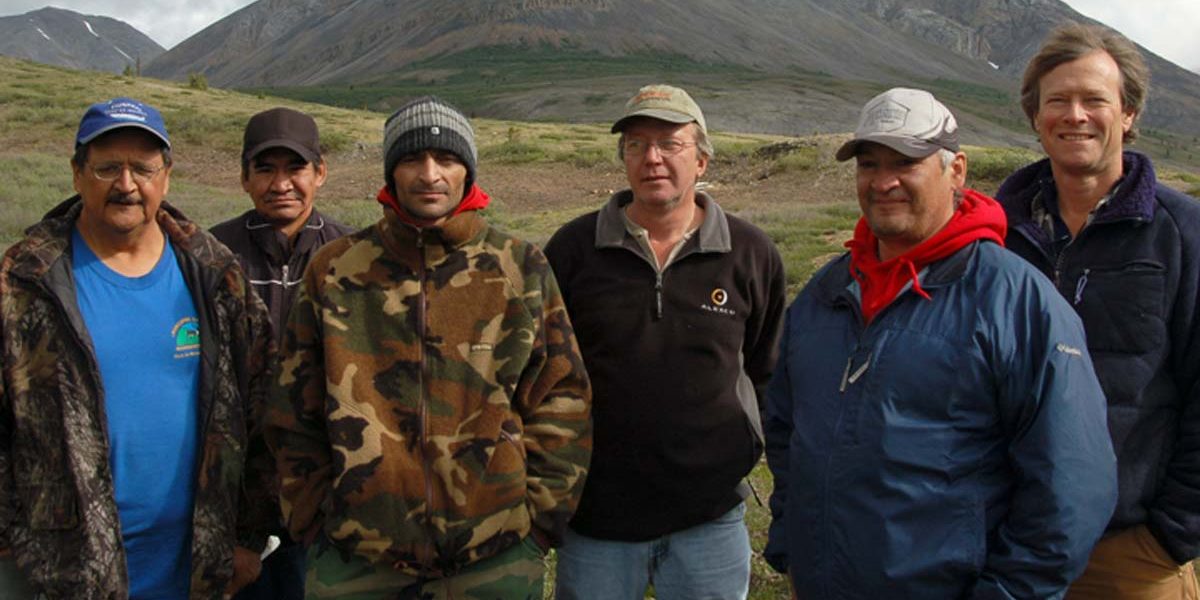 Hunter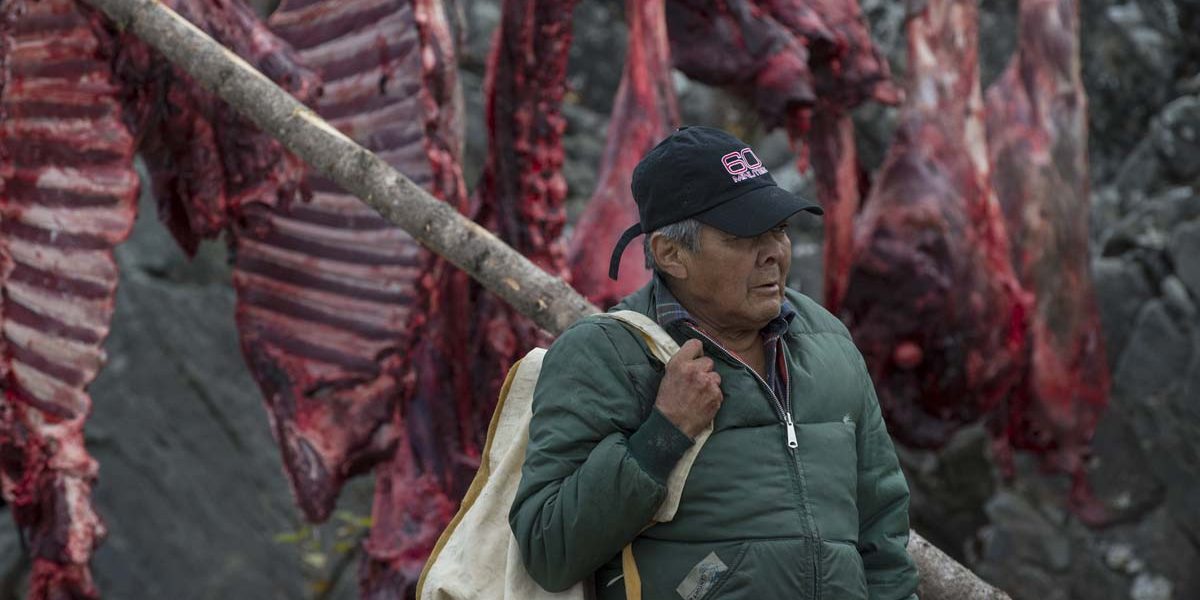 Canoe