Our new interactive map pulls together information on all three of Yukon's approved and recommended regional plans into one place. You can pan around the map of Yukon and click on planning regions for more information about their plan and status. You can then zoom in, click on a Land Management Unit for more information in a pop-up. This pop-up let's you select general information, current (to 2020) disturbance indicators, or click through to another webpage detailing much more information (Peel and Dawson only at this point).
To get to this app, go to the menu above and click "Maps" then "Interactive Map", OR click the button below.
This app is a great resource for those curious about Yukon's regional plans, and for project proponents and assessors who need more information about the planning context for a project.
Please send feedback so we can make improvements: ylupc@planyukon.ca (please use the subject line "interactive map feedback")
Landing Page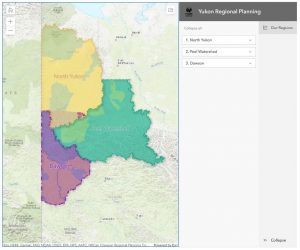 Regional information and links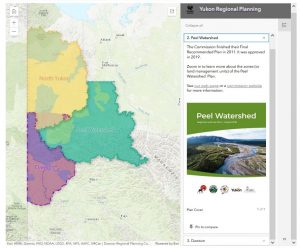 LMU Pop-up: General Information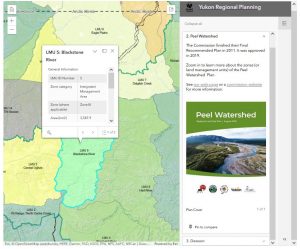 LMU Pop-up: Disturbance Information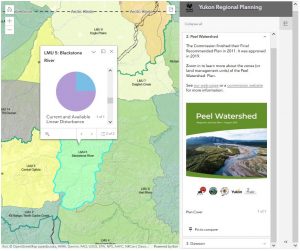 LMU Webpage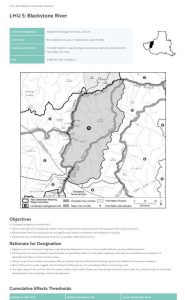 Copyright 2023
Yukon Land Use Planning Council